I have gone through this weird evolution of sleep. When I was younger up until the first year of undergrad, I would be able to fall asleep fairly easily and stay asleep. In high school, as I mentioned in a previous post, I would go to sleep right after school, skip dinner, and sleep until the morning. I attributed this with the emotional and mental exhaustion of being in school. I was grateful for this, as it allowed me to escape to a weird dreamland for a few hours.
During my second year of college, I began to experience early morning awakening. On most nights, I would wake up at 3:00 AM on that dot. My eyes would open wide and were greeted by the soft orange glow of my digital alarm clock. This was unappreciated as I typically started my day at 5:30 am to commute into New York City and my last class ended at 4:00 pm so I would not be home until 6:00 pm. Even though I was exhausted, I was afraid to go to sleep early, but it did not matter. At this point in time, Austin and I would only see each other one day a week, typically Fridays. This caused some tension as I would often fall sleep in the middle of our hanging out.
Once I graduated college, I seemed to have developed sleep maintenance insomnia. Where I could fall asleep at my regular bedtime but would wake up multiple times during the night: 12:00 am, 2:00 am, 4:00 am, 6:00 am, and now I am fully awake. My primary care doctor said it was due to my change in schedule and it would take some time to adjust. I really hoped she was right (she was not). A year later, I started using over the counter sleep aids because I was apparently too young to warrant a prescription.
About three years ago, both Austin and I began to struggle falling asleep. We would lie in bed and watch the clock go from 10:00 pm to 5:00 am staring at each other or staring at the wall. Neither of us wanting to speak in hopes that at any moment sleep would envelop us and the sound of each other's voice would ruin those chances.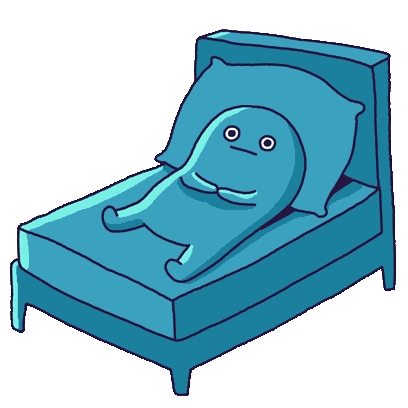 Next, perhaps it was due to moving to a new state and entering graduate school, I became a light sleeper. The sound of the floor creaking, Austin's breathing, the wind, the rain, and my own heartbeat would wake me up. If I am lucky, I will go back to sleep maybe an hour later or it will take me 2 hours. It also seems as though an hour before my alarm goes off is when I have the best sleep, which only makes me angry (where the eff was that the whole night?).
I also sometimes talk in my sleep which does not help anyone. I am usually yelling at someone, giving orders, or asking a question. It is also weird, sometimes, I can hear myself and remember what I was saying. Austin tries to make me realize I am dreaming but dream-state me is really insistent and belligerent.
Every night, we take over-the-counter sleeping pills, which we take more than the recommended dosage. We have tried Melatonin, Valerian tea, meditations, and podcasts. We bought a new bed and blackout curtains. We try to end our night by 9 that way we can hopefully fall asleep by 10:30/11. We do not take naps because we will definitely be up all night. We also try to exercise daily, but it is hard to feel motivated when you feel physically exhausted.
The longest I have been up is two days and it can happen easily. My days already blend together, without sleep I feel like I am having an out-of-body experience. I finally worked up the courage to tell my new primary care doctor and I think she is trying to avoid prescribing me anything as well. Honestly, I am scared too and I have not pushed for it. However, being up at 4:30 am now- I would rather have something to help me sleep than continue to be tired throughout the day, look forward to going home, and then hitting the pillow to no avail.
I am open to suggestions!