The requirements for this award are as follows:
Thank the blogger that nominated you
Write a post to show your award
Give a brief story of how your blog started
Give two pieces of advice to new bloggers
Select 15 other bloggers you want to give this award to
Comment on each blog and let them know you've nominated them, and provide the link to the post you've created


---
I do not think I can say enough good things about Laura Spoonie; she is truly someone special. Laura is such compassionate, engaging, and warm person. I cherish our blossoming friendship and I thank you for nominating me.
It all started on a Monday…
Seven months ago, I sat stirring in my home feeling restless and overwhelmed. At least once a year, for the past ten years, my mother would suggest that I start a blog. I would come up with reasons why it was a bad idea and would put the mention of it to rest. I honestly felt I had nothing to offer and to be honest, I would probably give it up after a week. In March 2018, my mom brought it up again, this time because she found a bunch of my old college essays. I, again, brushed it off. However, feeling like I was in a rut and everything in my head was incredibly discouraging, a tiny little voice said try blogging, what do you have to lose? I called my mom immediately and of course, she said, "I have been trying to tell you!" After briefly researching some platforms, I decided on WordPress. Second, with no direction and no actual ideas, I wrote my first blog post: Today, I Start a Blog. 
I am very proud of what my blog has become for me; it's a safe place where I freely express my thoughts and myself. Not only do I continue to learn new things about myself, but several of you have also become such an encouraging force in my life. Most things I do make me anxious and blogging is definitely one of them, however, I follow my heart and try not to limit myself. Every new blog post feels like the first time and I am always scared, but it's a tiny victory that I carry with me. Even if I stop blogging tomorrow, I will cherish your words and mine.
My Humble Advice
I am a blogger newbie, so I do not have anything clever or profound to offer. I am sorry if it sucks….
Do what feels right
Do not try to force yourself into a blogging box, a schedule, a theme, or a word limit. Do what feels right to you. Blog for yourself and not for what you think people want (unless that's what you want to do).
Your words may seem dumb, but they're not
If you have confidence issues as I do or anxiety tells you everything you do is stupid, then you may feel poorly about your blog. You know what, your words are an extension of you and you are brave for making them public. Nothing you have to say is dumb, it's pretty awesome and there is a sea of people who would agree. Let your words flow; that feeling may never go away but do not let it stop you.
I want to steal an idea from the lovely Chris hall and leave this award's nominations OPEN.
If you come across this post, whether you follow me or not, you are nominated and you deserve recognition.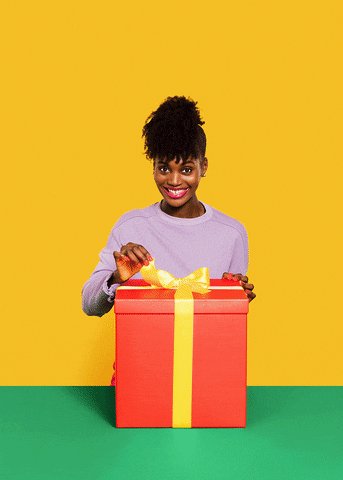 I'm serious,
go write

!